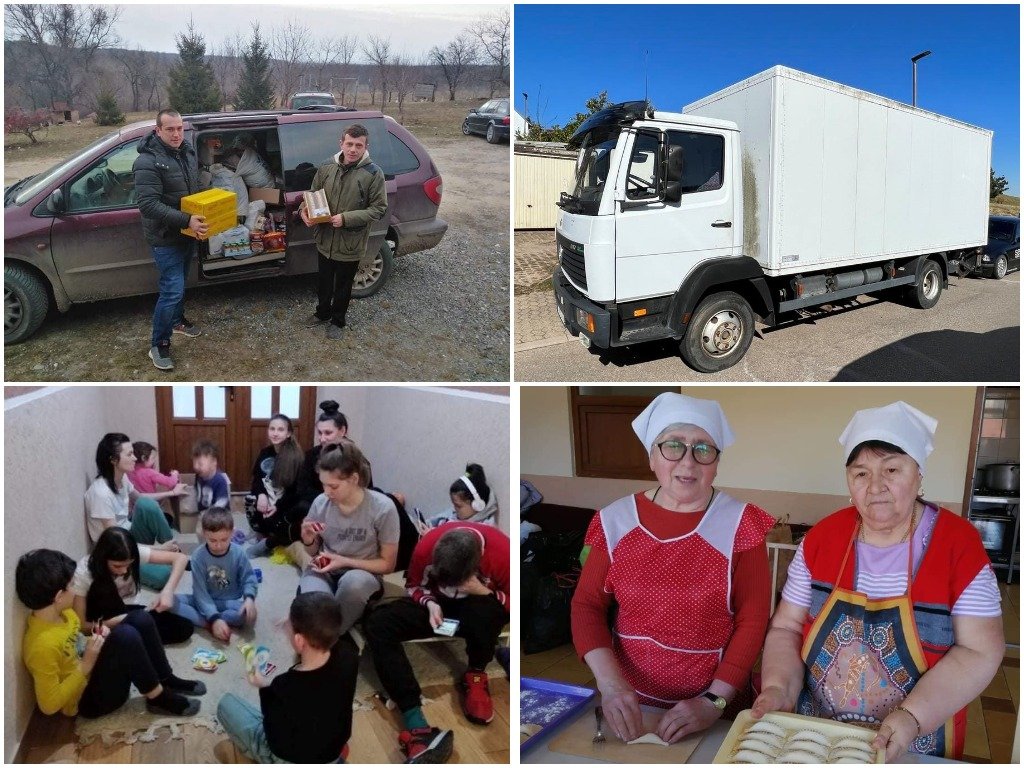 But the need is great. People and whole families are constantly coming from the bombed counties, the endangered areas, the capital.
Today we take a look at the work of the Diocesan Caritas through some life pictures in Beregovo.
We take advantage of all the freight.
With this 7.5 tonne truck, which came from Germany and is not empty, it will be easier.
The game "works" under any circumstances.
And diligent hands make sure no one goes hungry.